9 mONTHS
It rests for 9 months in French and American oak barrels providing longevity and complexity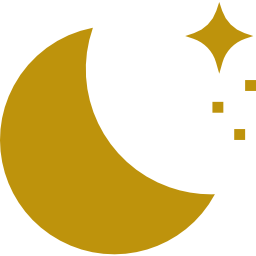 NOCTURNAL HARVESTING
Nocturanl and manual harvesting with moon lighting and optimal temperature.

MANUAL GRAPE SELECTION
Double selection process: field team and selection table.

18%TEMPRANILLO  –  30%MERLOT  –  30%CABERNET FRANC  –  22%GRACIANO
Quinta de Aves Coupage is the reflection of our vines combining in perfect harmony four of our most special varieties. Vinification of each plot separately, which enables us to highlight the personality of each of the varieties. It is an elegant and subtle wine wich the common mineraluty at Campo de Calatrava.
appearance
Medium-high color layer and chromatic intensity, highlighting the intense red characteristic of cherries.
smell
Intense, complex, with a very good fusion between ripe red fruit and the new oak.
palate
Elegant and subtle, fruity with a very balanced touch of oak. Volume with ripe tannins.
pairing
Serving temperature 16º-18º. Perfect pairing with red meat, traditional dishes and all kind of cheeses.
Please drink with responsibility. We remind you that sale to underage people is forbidden.